Back to Product Listing
Victorian Inspired Layered Brass Filigree Earrings with Madeira Topaz Rhinestones E0504 Fantasticality by Robin Taylor Delargy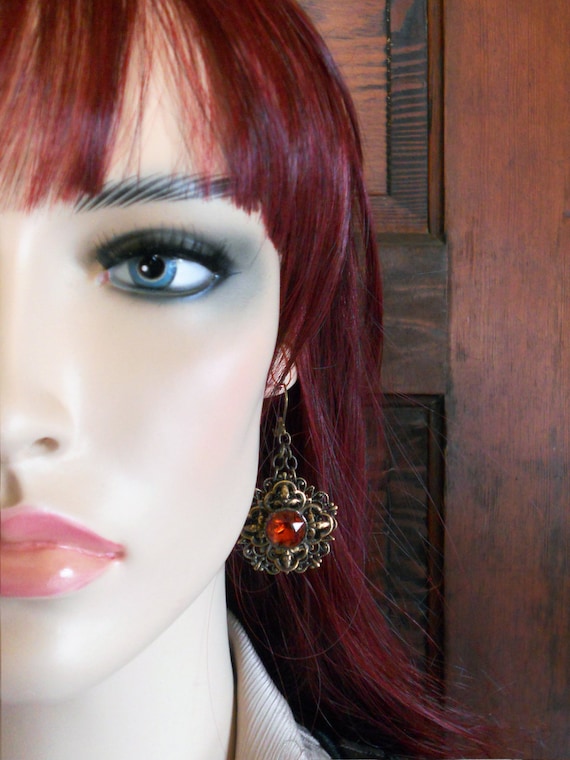 Fancy, dramatic, elegant... and built to last for generations. Enormous vintage Madeira Topaz* -hued rhinestones are set in brass cups atop two layers of American made & plated brass ox components. The brass components are all riveted together, and the stones are set with industrial adhesive. They aren't going anywhere. Antiqued brass chain connects these dazzlers to patina brass lever back ear wires, for security.
The ear model is life-size, to better illustrate the length.
All components are American made and plated brass.
* as ID'd by one more familiar with rhinestone colors than I am.
SPECS:
- Vintage Rhinestones: 11mm
- Overall length x Width: 2-1/4 x 1-1/4 inches
Hand crafted in my home studio in Tacoma, WA.
Gift Boxed.
#E0503
A Fantasticality (formerly LooLoo's Box) Original. Design, Photos and all content © Robin Taylor Delargy, All Rights Reserved.