Back to Product Listing
Art Nouveau Style Tassel Earrings Ox Brass with Bright Brass Chain Rhinestones & Patterned Beads on Brass Lever Back Earwires #E0865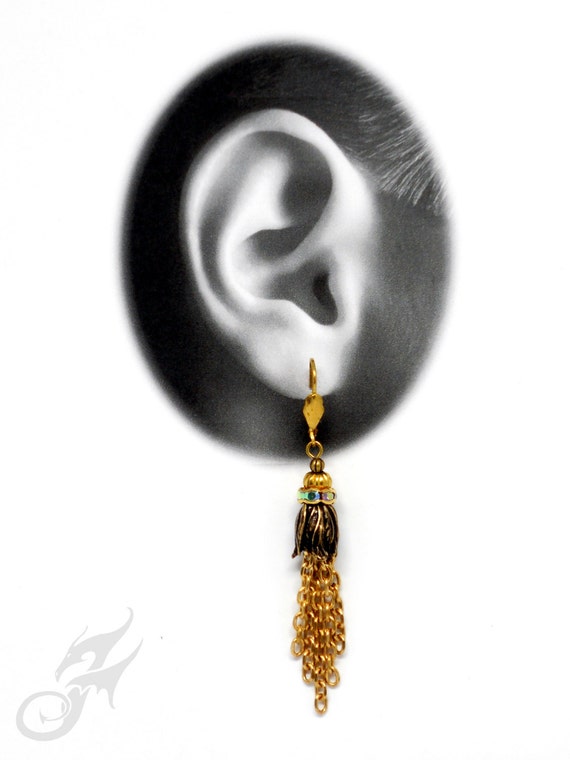 Art Nouveau tassel earrings provide lots of movement without being heavy. I made the tassels from pretty Brass Ox plated tulip beads - very high quality plating - plus clear rhinestone rondelles and patterned brass beads. The chain is bright brass with chiseled edges for maximum sparkle. These dangle frombrass lever back ear wires.
These are a match to this Art Deco / Art Nouveau brooch: https://www.etsy.com/listing/268321644/
3 inch drop. Photographed on a life sized photographic ear model to help show scale.
These lovely, high quality earrings come to you from my home studio in Tacoma, WA.
Gift boxed.
#E0865
A Fantasticality (formerly LooLoo's Box) Original. Design, Photos and all content © Robin Taylor Delargy, All Rights Reserved.