Back to Product Listing
BULK FOOTAGE Clean Raw Brass Cable Chain Footage 5.34mm x 7.32mm 5x7 18 Gauge American Made Open Links Not Soldered B405X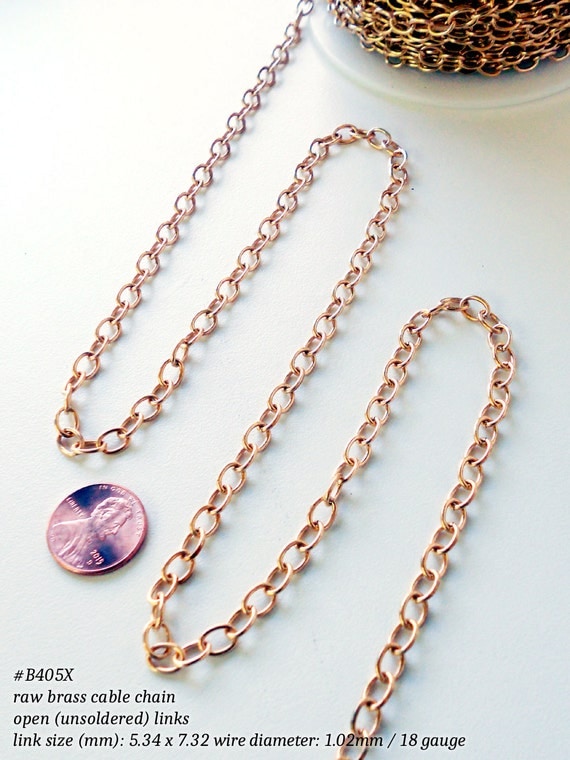 Clean raw brass cable chain for your jewelry making or craft projects. The links are not soldered, so you can open and close the links - no waste from cutting. Manufactured in the USA. Lead- and nickel-free.
This is beautiful chain. I order this from the manufacturer to use in my own designs.
Metal: Raw "rich low" brass C226 alloy, 85% copper and 15% zinc
Link Size (mm): 5.34 x 7.32
Wire Diameter: 1.02mm / 18 gauge
This chain is sold BY THE FOOT in one continuous length, bundled to prevent tangling.
Shipped from my home studio in Tacoma, WA.
#B405X